Welcome to
Volkswagen Immobilien.
Innovation from tradition.
Over 60 years of success in the property market.
Volkswagen Immobilien provides a wide range of residential property, commercial property and property management services. Our portfolio ranges from letting and selling to the management of commercial properties, development projects and facility management. In particular, we provide the Volkswagen Group with corporate real estate management services.
96% of tenants said that they would recommend VWI as a landlord.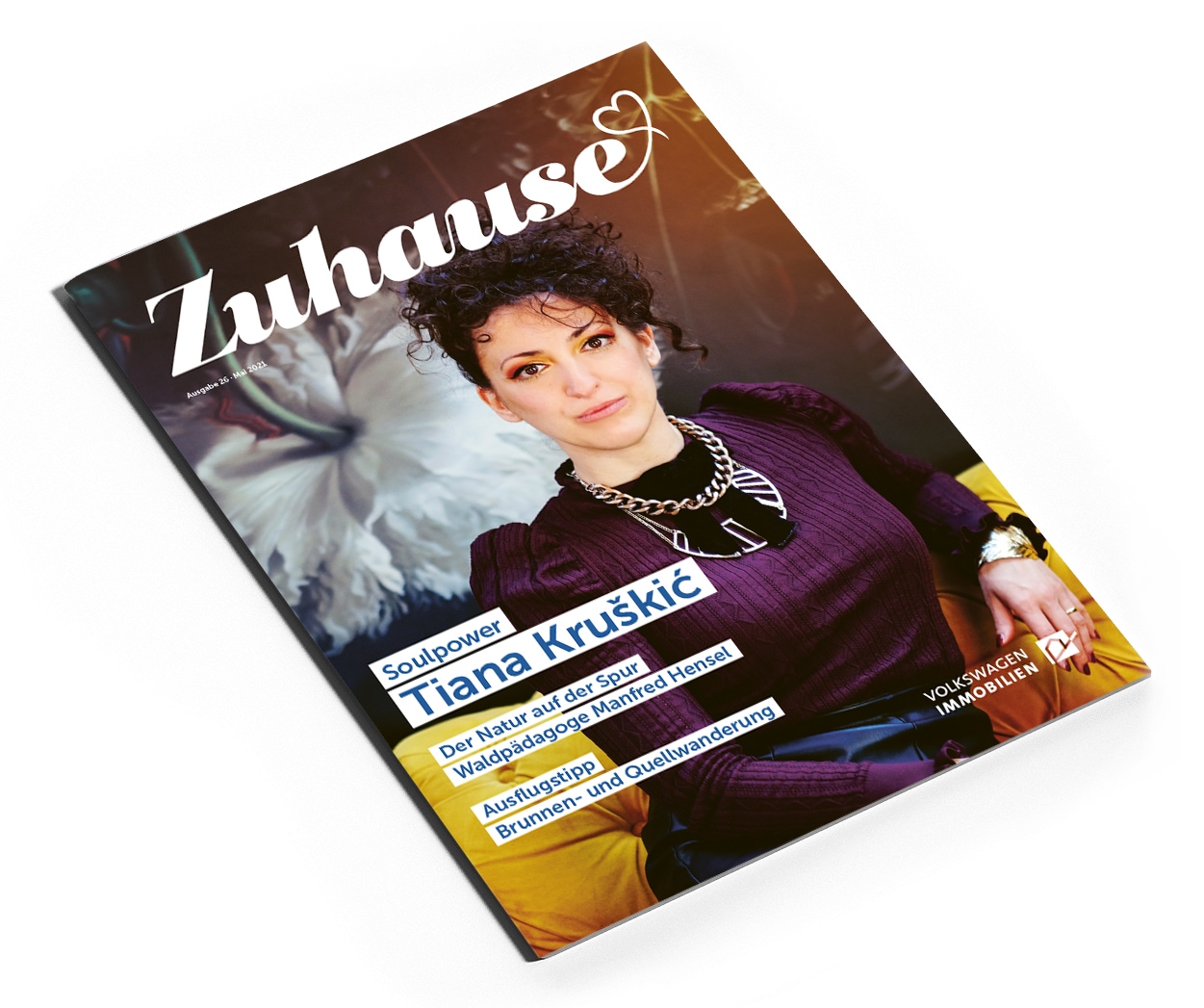 "Zuhause" –
The magazine for tenants.
The digital magazine for tenants of Volkswagen Immobilien.
Volkswagen Immobilien new build newsletter.
Subscribe to our free newsletter for regular updates about our construction projects.
As green as can be.
Steimker Gärten – the new district in the greenest city in Germany.
Modern, sustainable and holistic, the future is growing in Steimker Gärten, one of the largest and most innovative private housing projects. Initiated and developed by Volkswagen Immobilien, the new district of Wolfsburg is growing on 22 hectares of land in a coveted central location surrounded by green space. Two stages of construction will see the construction of 1,800 flats to rent and buy, quality apartment buildings, single-family houses and terraced houses as well as a nursery, a retirement home, businesses and gastronomy.
Social Media.
News and Updates.
News from Volkswagen Immobilien via Facebook and Instagram. Connect now!
*For all VW Immobilien apartments in the Steimker Gärten, we offer a 10% construction discount on net rent throughout 2021.